Download TubeMate v3.0.7
People love to watch online videos. With the evolution of smartphones and technology, instant messengers and YouTube are probably two of the most widely used apps (app types). YouTube contains millions and millions of videos from all over the globe. It covers a wide spectra of video broadcasting from a massive collection. Sadly, those videos cannot be downloaded. In order to cope up with it, TubeMate was released. TubeMate was released globally for Android devices in 2012. It was one of the very first apps that supported video downloading on the operating system. Thus, this is how this small sized app gained its popularity. From the day it was released till today, so many similar apps have been released. Surprisingly, no other app has managed to reach the level of popularity that has been achieved by TubeMate. Download this amazing app for your smartphones today.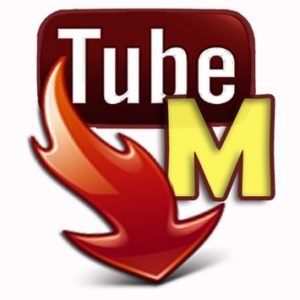 It has a decent looking interface with well-arranged options and menu bar. There is also a search bar that comes in real handy in case of manual searches. TubeMate also has a feature that allows users to set their home-screens, just like a web browser. It is one part web browser and another part video downloader / player. You can either set it to your favourite video streaming website (like YouTube), or you can choose among a list of pre-stated websites. Videos from Reddit, Vimeo, Twitter, Facebook and Instagram can easily be downloaded with it. TubeMate is the first ever app that has this feature. Thus, download it today to find out some more amazing things about this app. With the recent update, a number of things have been added to it. Some obsolete features have been removed so that users get the best in-app experience.
What has changed in TubeMate v3.0.7?
The icon has been modified to a much neat, cleaner looking icon. The earlier one resembled a spin-off from YouTube, while this one is more subtle looking.

The web browser has now got support for tabs. You can use these tabs to open up different websites at once. This feature is really great for multi-tasking.

The security patches have been updated for a more secure experience. The app is not at all vulnerable to malicious programs or viruses.

You can bookmark websites and even save them offline just like any other web browser. This feature of TubeMate saves a lot of memory and internet data. Thus, there is no need to download any extra web browser.

You get the option of choosing mobile-view or desktop view for websites. Whatever you find the best, you can use it.

Clear the cache anytime you want to. This ensures that your app runs smoothly and it does not cause your device to lag or freeze.
Why to use TubeMate v3.0.7?
It is a promising update from the previous version. Plenty of the bugs have been fixed and new security protocols have been adhered. Thus, this version promises to keep you all entertained at all times. Kudos!
Summary
Reviewer
Review Date
Reviewed Item
Author Rating